Mike began his real estate career in 1997 and quickly rose to become a top sales agent. After seven years in sales, he obtained his Broker's License and transitioned to a management and leadership role with CENTURY 21 Town and Country. In 2009, Mike joined Keller Williams as a Team Leader, where he successfully led high-producing and award-winning offices and teams. In 2015, he was offered the opportunity to join Jeff Glover & Associates, the #1 real estate team in the state of Michigan for homes sold, where he was in charge of developing leadership and growing the team. Over the course of his career, Mike has recruited over 250+ agents into the business.
Mike's approach to coaching is focused on identifying the unique potential in individuals and businesses and creating and implementing strategic plans to develop that potential. He is committed to surrounding himself with quality people of high integrity and thrives on helping others improve their lives.
Throughout his career, Mike has been driven by a unique "why" – "To impact lives one mindset at a time" – and has always put his clients' missions first, ahead of his own.
THREE REASONS YOU SHOULD NOT HIRE ME
Reason 1:
You are not willing to show up and work everyday for your goals and dreams.
Reason 2:
You are not open to change.
Reason 3:
You are not committed and not open for accountability.
If any of these sound like you...then you should leave this page...I have nothing for you.
Because you are on this page I am guessing you are a real estate professional, loan rep or some other sort of entrepreneur.
I am going to share a story… one that is surely about someone you know… and it might even be about you.
The lead character is someone who through frustration, failures, blind spots and dead ends decided to master skill sets… focused on improving their mindset daily… decided to get into massive action daily, the grind… and most of all never gave up. They have spent their entire career following their passion.
Someone who has over 22 years in the real estate business as a top performing agent, sales manager, team leader, recruiter, a broker... plus a leader for one of the nation's top real estate teams.
Along this journey this lead character discovered "The FLAW" in the real estate industry and has been driven to reverse the nasty statistics that 87% of Realtors fail after 5 years and only 13% make it. By asking this question daily… What would it take to turn that statistic upside down and create an industry where 87% of its agents were happy and had the businesses and careers they deserve?
Well if you haven't figured it out by now… that lead character is me!
As I moved my business journey it became extremely important to transform my passion for this business, my mindset, my action and accountability into something that was sustainable, one that provided the resources, the happiness I deserved...and also a business that funds my perfect life.
And the same story can be told for hundreds of other real estate agents, perhaps even you.
Most of us were attracted to and fell in love with this business and were determined to build a career making good money while having a flexible schedule at the same time. Only to find out it was much harder to do than what was presented to us.
If your 1st year was anything like mine… then you are most likely not still in the business because you were so frustrated you threw in the towel. If you are here then you were motivated like me to never give up.
Well my frustrations tested me in every aspect.
My frustrations started with:
Training - what I now call "Cover the Brokers Butt training"

Floor time - Lead Receiving

Open Houses

Brand -But Not me as a brand

No Coaching

No Accountability

No thinking bigger

Just a mentality to just go do and learn from there
Reality hit me between the eyes after my 1st full year.
Sold/Under Contract just under 3 million in volume

Had just shy of a million fall apart - have you been there? LOL

Loans were denied

Buyers went AWOL

Inspection issues

And so on, some issues were so bizarre that if I told you - you wouldn't even believe it.

So I finished my 1st full year with 2.1 million in closed volume.

Not bad for my 1st full year (Back in 1997)

That year I got married - we bought a condo - we were excited to be building a career, a business, building a family and life together…

Then I got my 1099

And here was the PUNCH!!

Taxes - I have to pay quarterly taxes - what - no idea

Oh and by the way I only made 18k after all that work and stress

Open the door for my Breakdown!!!

That's it WTF!!!!!!!!

I can't do this!!

I cant build the life we want on this

I can't start a family on this

I cant I cant I cant

I'm sure you can relate….
My Breakdown led to my Breakthrough…
I needed to make changes and I needed to make them FAST!!!
During my breakdown/breakthrough I discovered "The Flaw" in the industry and I decided that since what I needed didn't exist within the broker model in the industry and since I could not invest in coaching…
I would model after success
I would find mentors… and most of all I would ask more questions.
I looked at agents inside and outside my office and modeled after what they were doing and modeled myself after what they weren't doing. I decided then and there that if these agents were making a buck there was absolutely no reason why I couldn't make two.
The only thing standing between myself and the success I was looking for was my mindset and relationships and my daily activities at developing strong relationships.
Was it all sunshine and rainbows from there?
No it wasn't!!
I know what it's like to…
Have anxiety and stress paralyze you at times

I know what it's like to worry about where the…

Next deal is coming from

Worrying about the lack of leads
I can tell you. I have your solution.
I have your way to success and most of all I have your way to Happiness. I know this because it's exactly what this Roadmap has done for me and a number of agents I have coached and mentored over the past 22 plus years.
I am super excited to share with everyone how Success Starts with Mindset can make lasting changes in you and your business.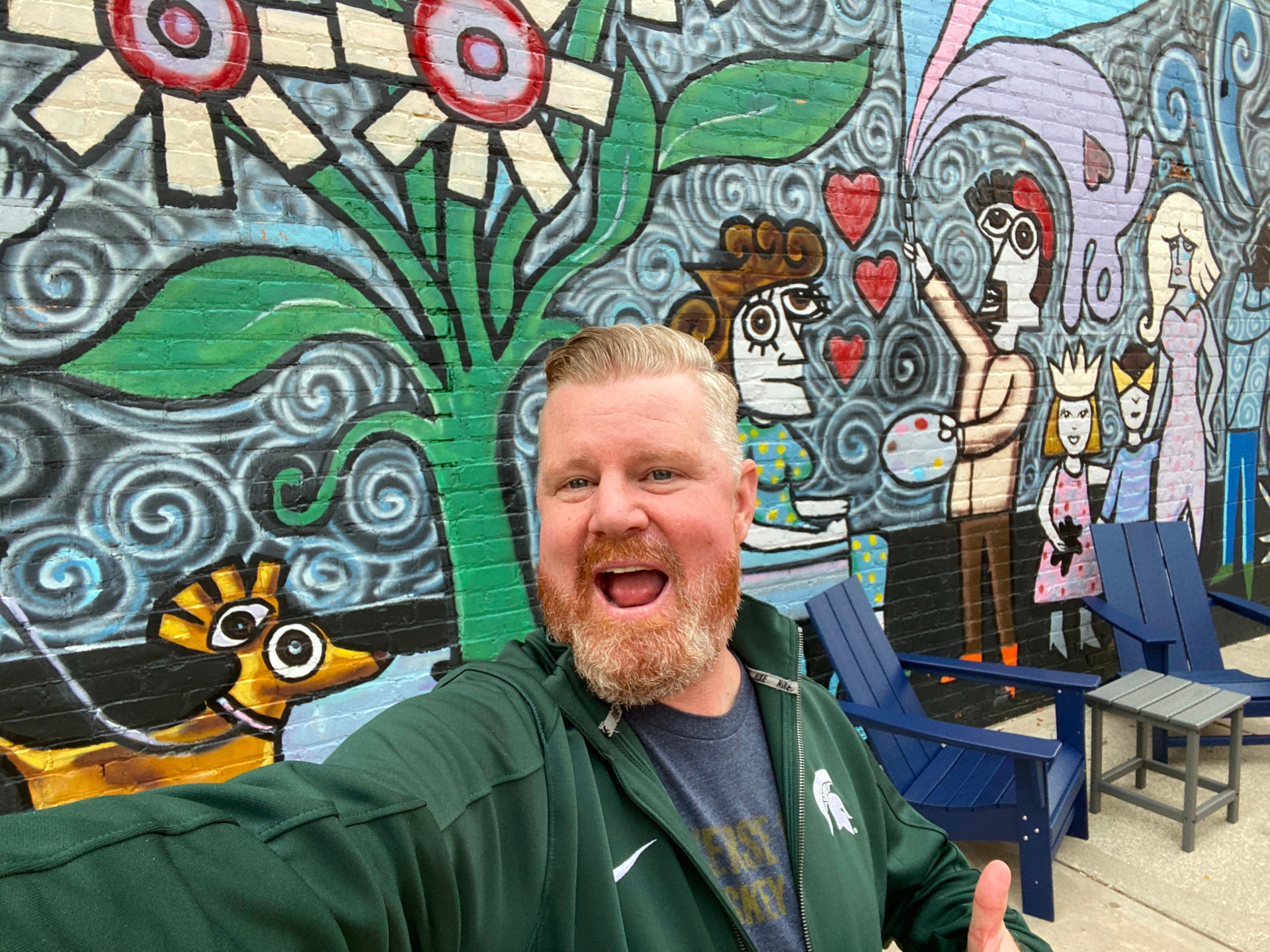 INTERESTED IN COACH WITH MIKE
Fill out to find out more
You're safe with me. I'll never spam you or sell your contact info.